(if you wanna do me a favor and read this while pretending to hear the training music from Rocky I'd appreciate it)

Friends I am in the midst of a rare occurance - stuck between two new books! Recently the latest Kitty Norville novel came out:
Kitty's Big Trouble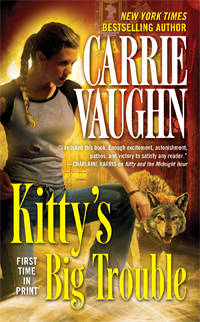 and while I was distracted working through older Nora Roberts the latest book in the Harry Dresden series released on Tuesday!
Ghost Story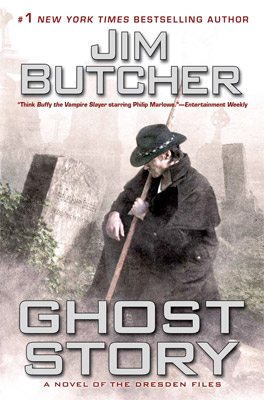 I don't know what I'm going to do! I wish I'd just read the damn Kitty book instead of the Nora Roberts but now it's too late and here I am. You can picture me sitting at my desk turning my head back and forth between the two books in front of me. It's not pretty let me tell you. I'm agonizing over the decision but I think due to the fact that the last book was a HUUUGGGE cliffhanger I'm going to have to start the Butcher first. Plus he's going to be in the DC area on Monday! Technically in VA, but whatever it's in the area, and I'm going to go!!! Hopefully the lines will be more manageable than they were at Dragon*Con.