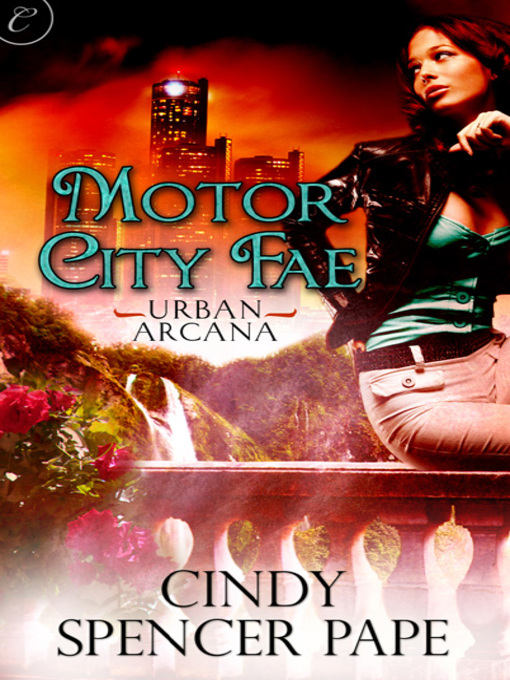 Detroit artist Meagan Kelly has had a strong sixth sense all her life, but that doesn't mean the gorgeous stranger's crazy story—that she's a half-elf, half human heiress—is true. But Meagan can't deny the evidence of her own eyes—he's Fae. A tall, blond, handsome, pointy-eared elf—and a man she just can't get enough of.
Ric Thornhill's assignment just got a lot more complicated. The more time he spends with Meagan, the harder it is to see her as a political tool to prevent an all-out war between humans and Fae.
Now Meagan's in a race to master her newly released powers in time to prevent the conflict, convince a jealous Queen not to strip Ric of his powers, and find out if she can build a life that straddles two worlds.
*I requested a copy of this title to review through netGalley*
I enjoyed this ebook quite a bit. The Fae have been a more and more popular a topic for paranormal/fanasy romance lately, but Pape does a good job at having her story stick out of the crowd. It's a familiar plot in good hands I'd say, and the result is a great read.
Meagan is nice and feisty, as all good heroines should be, and Ric has the necessary sex appeal combined with honor that make him a believable hero. The dialogue is on point, and while the bad guys are mostly obviously placed, they also all end up getting the perfect comeuppance for their traitorous actions.
The last thing I'd like to point out for this ebook is that it is an erotica and has some nicely well written love scenes. Whether Meagan is fed up and jumping Ric's bones or he's putting his 'seduce' on, the two of them together are spicy! But spicy with emotion, which is what I crave when reading any kind of erotica/romance/whatever.
Overall Feeling

- Thumbs up! I was a little worried going into it, but Pape has a fun & sexy romance between Meagan and Ric with just enough Fae intrigue and betrayal to keep me interested.
Series

- 1) Motor City Fae