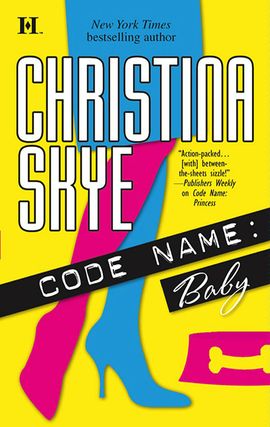 Battle-honed Navy SEAL Wolfe Houston is on a mission of national security: protect valuable government assets targeted by hostiles. But tracking down four genetically enhanced service dogs and guarding their furry backs 24/7 is going to take all of Wolfe's tactical skills.
The dogs' unsuspecting civilian trainer, Kit O'Halloran, doesn't know that deadly mercernaries are determined to kidnap her charges. With puppies to find and bullets to dodge, there's no time to waste--so why is Kit pressed against an adobe wall by moonlight, reveling in the hot magic of Wolfe's slow, skillful hands?
Wolfe is fascinated by Kit's devotion to her puppies, especially Baby, the incorrigible runt of the litter. But two other civilian trainers have died under strange circumstances—and a foreign government has just posted a staggering bounty for Kit's capture. Before Wolfe can explore their white hot attraction, the two are on the run, forced to guess which of their secret contacts is friend...and which is deadliest foe. Only Baby can lead them through the storm to safe haven in each other's arms. Good dog!
I picked this book up kind of randomly at a library book sale a few weeks ago - it sounded like books I'd read before the and the author's name was familiar to me, though I hadn't actually read anything by her. After finishing it I'm so glad I spent my $.50! This book is definitely better than the 'fluff'-ness I think the cover implies. It's more of a military/paranormal romance because Wolfe and the dogs have been enhanced by military means and have various extraordinary powers because of that.
Also the relationship between Kit and Wolfe is nice and complex. While they might have known each other when they were younger, at this point Kit is not willing to trust that Wolfe just showed up at this time for no reason other than to 'check up on her'. Instead her dog training abilities have drawn her into an espionage filled game of cat and mouse and Wolfe is the only one who can possibly get her out of it! Hahahaha, I sound like the book jacket now don't I?
Whatever - what matters is that the book is a lot of fun and a quick read. I'd definitely recommend that you give it a try!
Overall Feeling

- Thumbs up! This was a great book, unexpectedly full of depth and with the kind of stand out characters that distinguish a contemporary romance from the rest of the pack.
Series

- 1)
Code Name: Nanny
2)
Code Name: Princess
3)
Code Name: Baby
4)
Code Name: Blondie